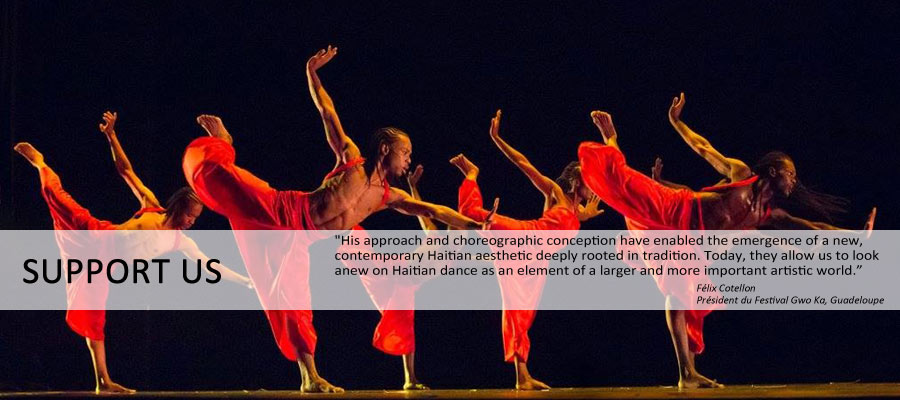 Since the devastating January 2010 earthquake that left Haiti in turmoil, Ayikodans has experienced a great deal of hardships. Their studio in Petionville was destroyed (above photo showcases some of the damages). Jeanguy and his dancers need as much support as he can get.
Read the letter from Vitolio Jeune
Vitolio Jeune was a principal dancer in Ayikodans and a student of Jeanguy Saintus' Dansepyenu ''Dance Barefoot", the Official School of Ayikodans. Vitolio is truly one success story out of many that Jeanguy was able to help create. After dancing with Ayikodans, Vitolio received a scholarship to study at the New World School of the Arts in Miami, Florida and became the Top 7 male finalist on the popular US TV show, FOX's So You Think You Can Dance, and is now with the Garth Fagan Dance Company. Below is his Case for Support in why we should help Ayikodans flourish.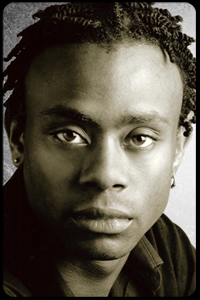 Every time the question of fund for arts (Dance, Theater) in Haiti is brought to people's attention the first thing they ask me is why should we fund the arts when Haitians can't eat; how often can you feed me, how often can you feed 300000 orphans in the streets of Port au Prince. Feeding me one meal a day is not keeping me from the danger of being shot in the streets of Part au Prince. These children need some other opportunities through the Arts so they can do something with their lives. I grew up in streets of PetionVille, Haiti myself trying to survive I know what it's like being on the streets on your own hoping for a change or better life to come knocking. I was given the opportunity to do something different; all I need were different options than just one meal a day. That better life for these hopeless orphans in the streets is not one meal a day it is beyond that. That better life can come through the Arts, DANCE, THEATER, and MUSIC, it did it for me and I strongly believe it can change many other lives.
The Arts are very essential to our community and Artcho Danse/Ayikodans directed by Jeanguy Saintus has invested more than twenty years changing life of children like me through the Arts. He knows how essential the Arts are to the community and the impact that his program have on the community is beyond life changing because he also teaches you the value of life and how to be a man of difference in society. He created the Dansepyenu project (dance barefoot), which is a free dance training camp particularly beneficial for children from economically disadvantaged circum-stances and also those who are seeking an escape from the streets. I am the perfect result of Dansepyenu in case you still doubt the impact of this project in Haiti. I was an orphan when I joined the program Mr. Saintus took me to his house I had a place to stay, I traveled the world with his dance company, I went to New World School of The Arts on a full scholarship, completed successfully 4 years of college, went to the television hit show So You Think You Can Dance on FOX. I was one the 7 male finalists on So You Think You Can Dance. Now I am dancing with one of the most prestigious dance company in the world Garth Fagan Dance in New York. I am the perfect example why we should invest in the Arts in Haiti.
After the earthquake on January 12, 2010 a lot of dreams got buried, the school of Artcho/ Ayikodans collapse, Jeanguy Saintus is losing optimism his dancers; musicians and staffs are in the streets. We cannot afford to lose this project; Haiti cannot afford to lose Jeanguy Saintus and his school. Arts are the key essential to Haiti Artcho Danse/Ayikodans is the cultural ambassador of Haiti and has changed many lives through Arts. Please help us rebuilt our school Mr. Saintus told me he does not know what to tell the dancers and the drummers whenever they stop by. If you believe that Arts are essential to the growth of our community in Haiti please help us in anyway you can because losing this project and this school will burry our culture forever. We are told many times that Arts are not priorities but Arts are what can really change our society in Haiti.
So please help us by contacting Mr. Saintus on how you can donate.
Vitolio Jeune
We need your help! Keep dance in Haiti alive!